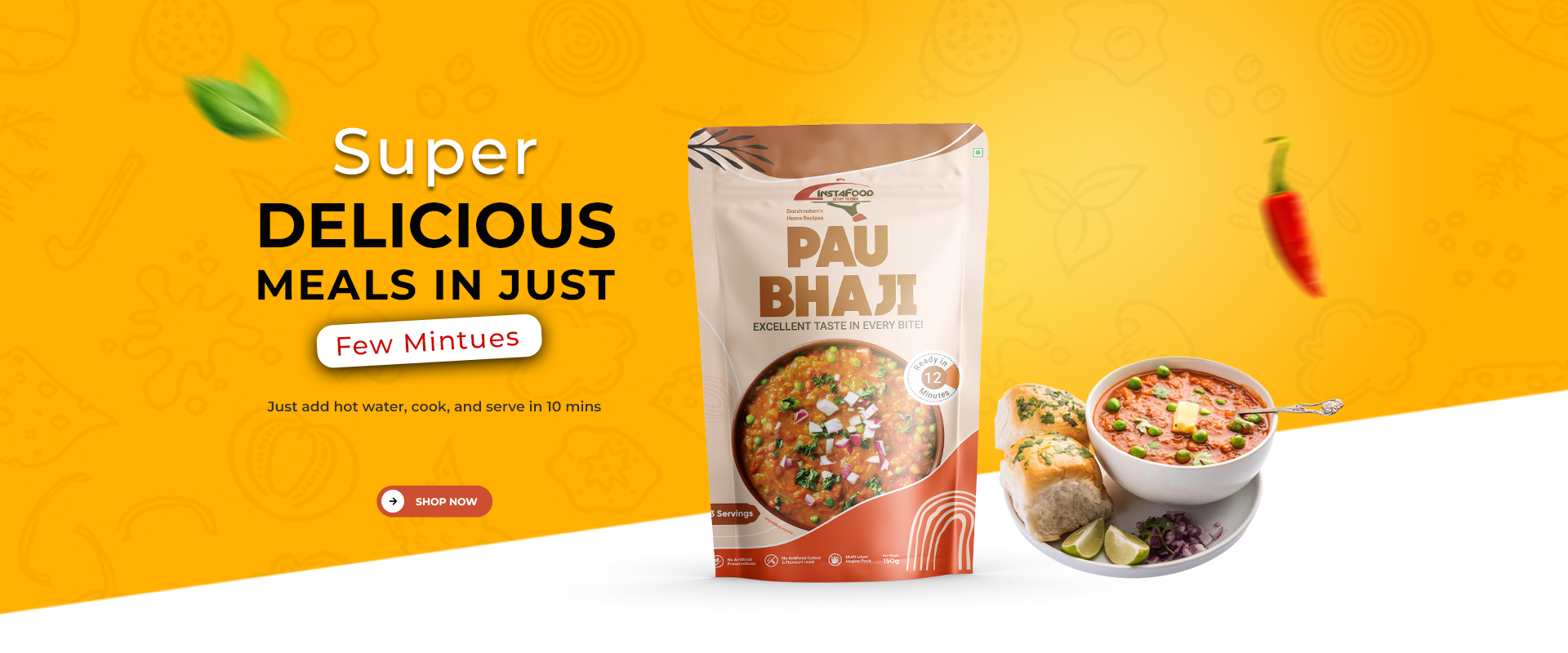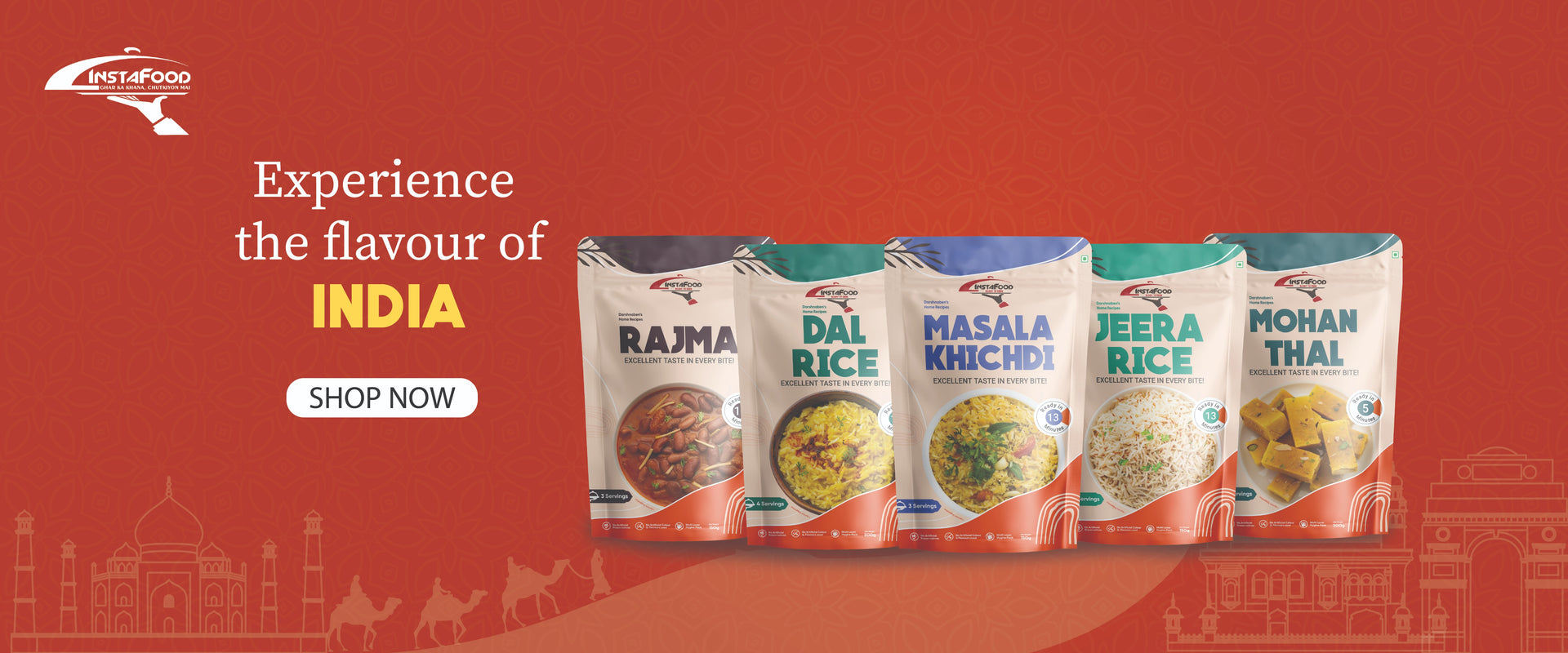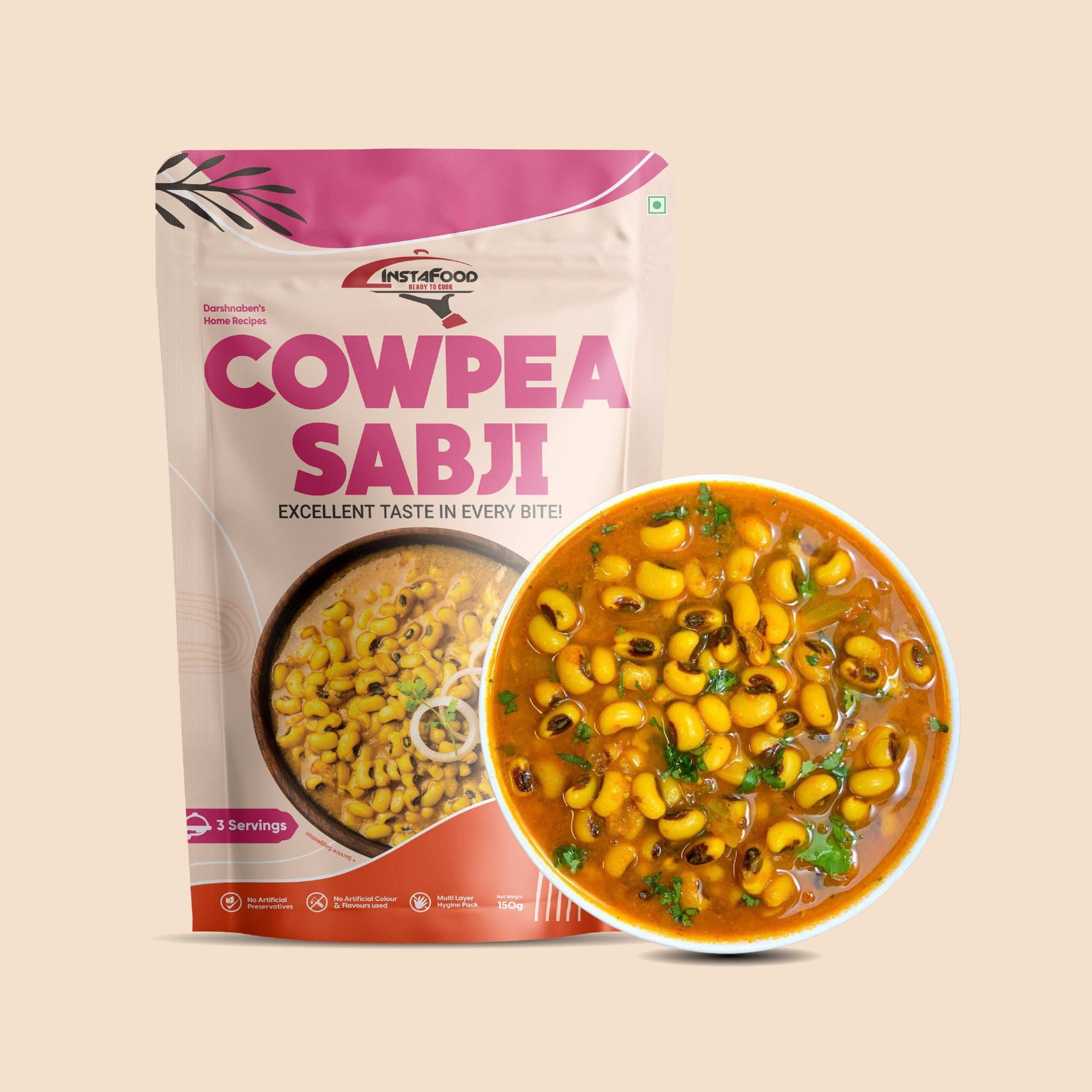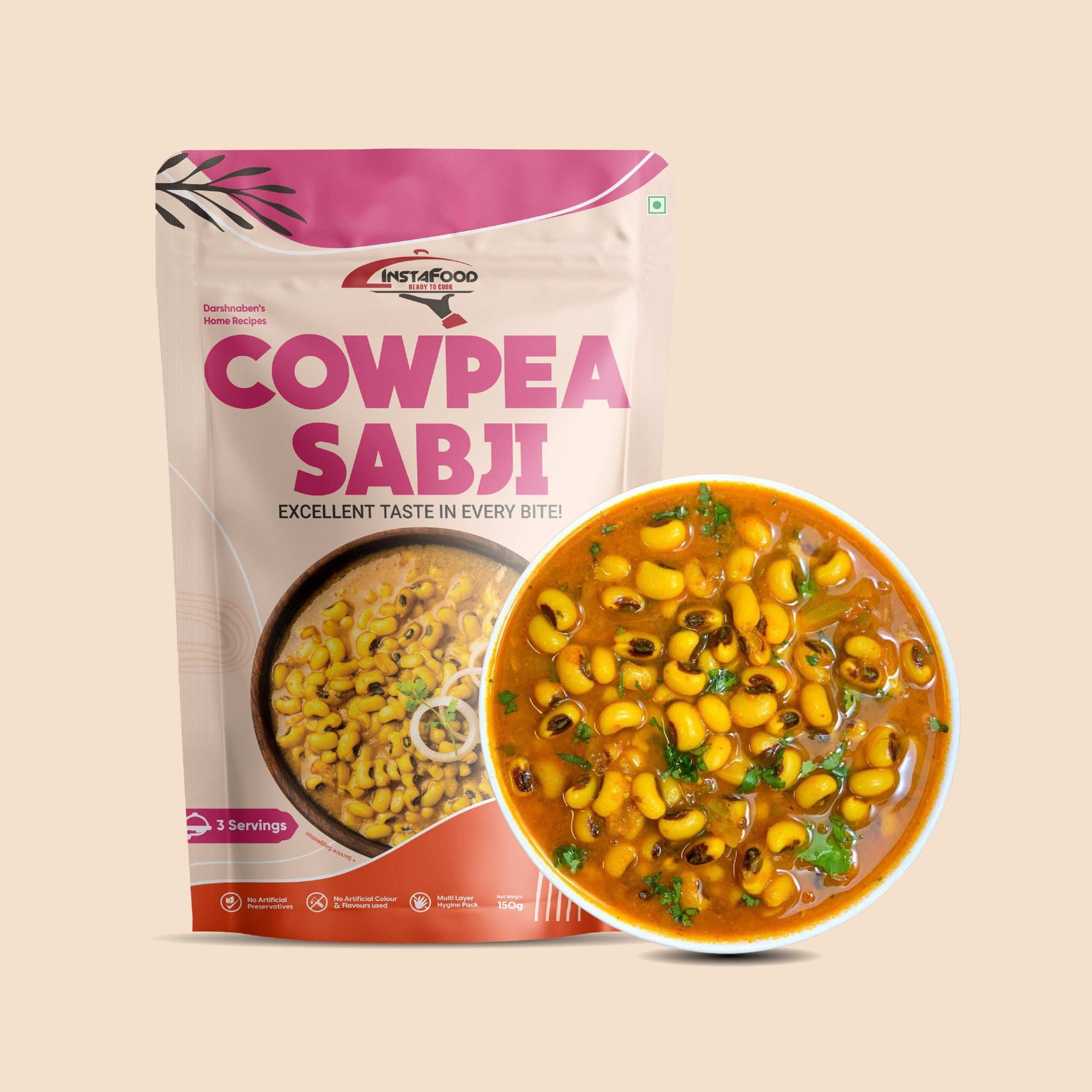 Choli Sabji – 150gm
Improve your cholesterol levels along with maintaining a healthy gut within just a few minutes. Insta food Cowpea (Choli) Sabji is rich in dietary fibers and vitamins. It is made with the realness of cowpea and it also contains refined sunflower oil, powdered spices, dried vegetables and salt that amplifies the taste of this healthy sabji.
Shop Now
Gujarati Dal – 150gm
Relish the distinctive flavors of sour and sweet dal in our Instant Gujarati Dal mix. This mixture is composed of all the healthy and real ingredients such as arhar dal, refined sunflower  oil, jaggery, sugar, salt, powdered spices, dried vegetables and tamarind that all combine together to bestow your tastebuds with food that just tastes like home. Just add hot water, stir, cook and enjoy your Gujarati Dal.
Shop Now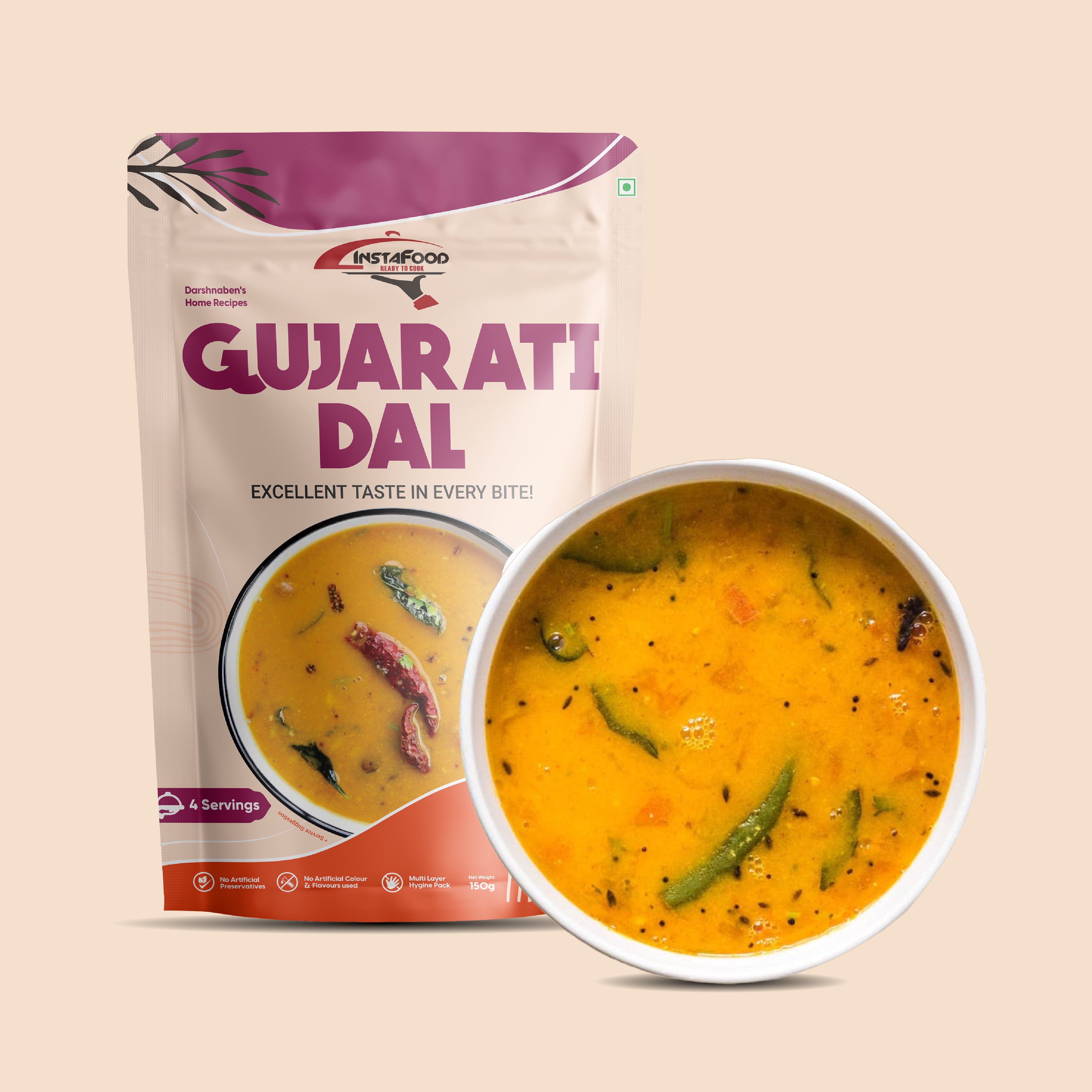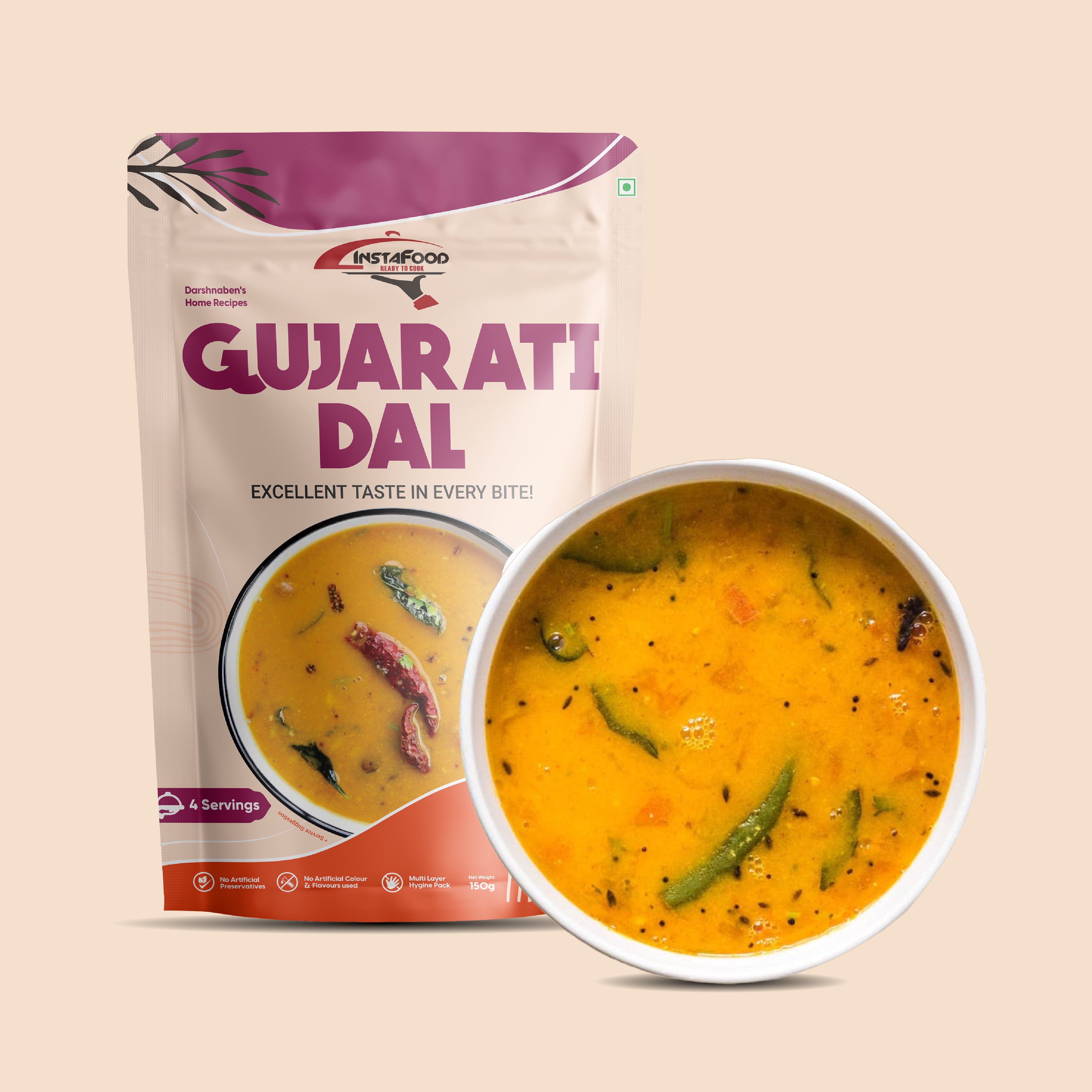 Testimonials
Instafood by Shetaexports' dal dhokli is a blessing for my busy schedule. As a working professional, I don't always have time to prepare traditional dishes. But instafood's dal dhokli tastes just like my mom's homemade version. It's my go-to comfort food, ready in a jiffy.

Neha Sharma
Being a food lover, instafood's dal bhat has impressed me beyond words. The aroma and taste take me back to my grandmother's kitchen. With instafood, I can enjoy a satisfying and authentic dal bhat meal whenever I want, without compromising on quality or taste.


Rajesh Patel
Instafood by Shetaexport Rava shira is a game-changer for my breakfast routine. It's the perfect way to start my day with a delicious and soulful treat. The convenience and taste of instafood's Rava shira are unmatched. It truly feels like a warm hug on a busy morning.


Sunita Desai
Poha has become my go-to option for a quick and wholesome breakfast. The flavors are just right, and it saves me so much time in the morning rush. I can enjoy a delicious and authentic Poha without compromising on taste or quality. Highly recommended!

Karan Mehta
Kaju curry is a true delight for my taste buds. As a vegetarian, finding a flavorful curry can be challenging, but instafood's Kaju curry ticks all the boxes. The creamy gravy and the richness of cashews make it an absolute winner. Thank you, instafood, for bringing restaurant-quality curry to my home!

Ritu Verma